Product Description
· Product name : DENTAL Can Care
· Composition : Toothpaste (oral cleanser)
· Content : 250ml
· Manufacturer / Retailer : Dai Kyung Pharmaceutic Co., Ltd.
Efficacies / Efforts
· Dental cavity prevention
· Peridontal disease prevention
· Gum disease prevention
· Refreshment of oral cavity
· Oral refreshment
· Dental calculus removal
Comparison of condition before and after using Dental Can Care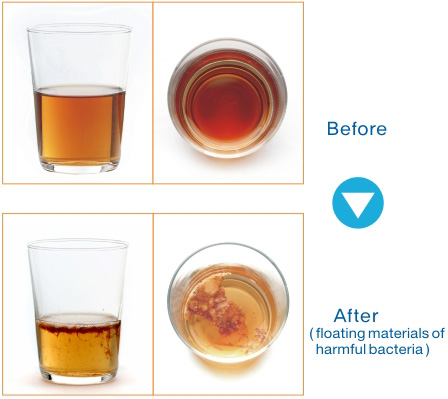 Product Characteristics
· Inhibits, reduces, isolates, attaches to and removes the bacteria that cause gum diseases and oral diseases.
· Keeps the teeth and oral cavity healthy when used for one minute, 2~3 times a day(about 10ml each time).→Keeps the oral cavity healthy simply by rinsing.
· Forms a fluorine barrier. →A new oral cleanser for oral care.
What you should know about orarl bacteria